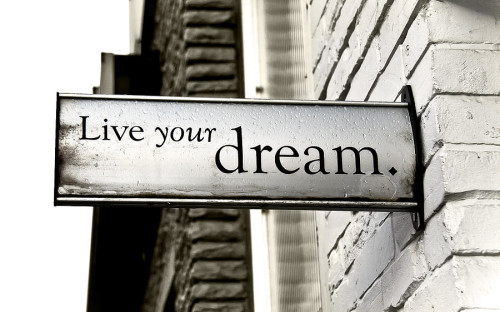 Life hasn't turned out the way I expected. At 40 years old, I'm single and childless.
If you asked me about my future when I was growing up, I would have said something like: I'll go to college, find a good job, get married, have kids and live happily ever after. That was the norm. It was what was expected. But if you probed a little deeper, there was also a part of me that wanted something different. Something else. Something more. Even though I didn't have any idea what that might be or words to describe the feeling.
When I was in 6th grade we had to choose a poem to recite. I picked Robert Frost's, Two Roads Diverged in a Yellow Wood. I still remember my favorite line:
Two roads diverged in a wood, and I—
I took the one less traveled by,
And that has made all the difference.
The less traveled path has been the right path so this isn't a post about disappointment or regret. I like my life and for the most part I'm happy and content. But there's been something I've been thinking about for a while.
The Dangerous Myth You've Bought Into
It started percolating to the forefront when I read Money A Love Story, by Kate Northrup. She noticed she was waiting for a "Prince Charming" to save her from a nearly catastrophic financial situation. My parents encouraged financial literacy, so  thankfully I don't need a financial Prince Charming, but I haven't been able to stop pondering the idea of "Prince Charmings".
Kate defines a "Prince Charming" as anyone or anything you are waiting for to take care of you. It might be someone to "rescue" you from your family of origin, a mind-numbing job, or an unhealthy relationship. Or it might be waiting until you have more time, money, experience, or confidence before you start something you've always wanted to do.
A "Prince Charming" is anything outside of yourself that you've been waiting for. 
The idea that you need someone or something before you can take action is a dream-postponing myth that has cast its spell on all of us. And don't get hung up on gender, men and women are equally as likely to be waiting from someone or something before taking action on their dreams.
You don't need anyone or anything before you take action on your dreams.
So why do we wait?
Your Inner Critic vs. Your Inner Mentor
Each of us have at least two competing voices in our heads. The first and most familiar is the inner critic. This is the voice that tells you you aren't ready, you aren't good enough, or you shouldn't do something. The tone if often harsh and critical but can also be rational and convincing. It might say, "Who do you think you are?" or "Changing careers is expensive and you already have a good job," or "This is as good as it gets," even though it feels mediocre.
The purpose of the inner critic is to do whatever it takes to keep you safe. It offers advice without being asked and you might have more than one inner critic voice in your head. (I've got a judgemental, older female and a chastising male.)
Instead of listening to the inner critic, ask your inner mentor for guidance.
The inner mentor is the wise voice in your mind.
Unlike the inner critic that constantly yammers unsolicited advice, your inner mentor has to be asked for its wisdom.
When you tune in and listen to your inner mentor, you'll know what is best for yourself. You'll know what actions you need to take. The inner mentor doesn't say much, but every word resonates.
You might find the inner mentor's messages reassuring and calming or you might feel nervous and afraid. Listening to your inner mentor means exposing yourself. It means getting uncomfortable and playing bigger. You may not always like the guidance, but the inner critic speaks the truth.
What Are You Waiting For?
After mulling around the idea of Prince Charmings I finally asked my inner mentor, "Where in my life have I been waiting for someone or something?"
The answer was immediate: I've been waiting for "the one" before I create my dream home.
When I shared this with a friend, I felt heat flood my cheeks. I was embarrassed that I've been denying and postponing my dreams. It isn't like me at all. And truthfully, I felt a little sad. Sad that I've been waiting for someone else rather than just going and doing the things I want to be doing.
Stop Waiting. Live Your Dreams.
Dreams are like flower petals, the deepest, most tender ones are in the center and they can't unfold until after the others open up.
I love my job, I love this blog and what I'm creating around it, and I have great relationships with my family and friends. I'm happy and healthy.
But there are two things I've been postponing while waiting for "the one": I'm not traveling as much as I'd like and I'm not living in my dream town in my dream home.
I like my home but I always imagined living in a smaller town, a place where I felt rooted in the community and connected to my neighbors but with more space than people.
My dream? Have a tiny-ish house in Talkeetna.
(My same aforementioned friend told me an 800 square foot house no longer qualifies as tiny so I'm going with tiny-ish.)
I've always loved Talkeetna, Alaska. It has a small, single street downtown with a decent place for coffee, a brewery, and an acitive aviation community. Adventurous people from all over the world come to Talkeetna to fly to Base Camp and climb Denali (officially Mt McKinley but locals say Denali). When I was first learning to fly, I was able to tag along with my instructor when he flew in the area. Those flights are still some of my favorite and I never feel closer to god than when I'm in the mountains. 
As soon as I wrote this, my inner critic launched into a tirade: What if you don't like it? What if it isn't your dream home? Why don't you just say a small town? Why do you have to name the town? How are you going to afford it? What makes you think Talkeenta is so great?
But if I ask my inner mentor her opinion she says, "It's worth checking into. Go. Explore. Test it out. If it isn't right, that's okay. What's important is taking action on your dreams."
Amen, sister.
I'm done waiting for Prince Charming. I'm taking a trip to Talkeetna this weekend. I don't know what I'll find, but I know this is the next step on the less-traveled but oh-so-right path to unfurling the next layer of my dreams.
Now it's your turn, ask yourself: Who or what have I been waiting for? What does your inner critic tell you about that? What does your inner mentor say? Share in the comments.