Scott McMurren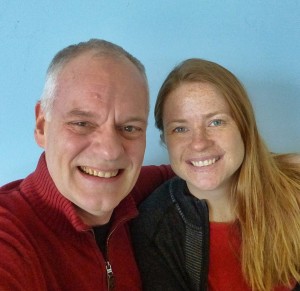 Lorena encouraged me to dream big. I wanted to create an event that promoted all my favorite Alaskan travel vendors and encourage people to enjoy Alaska all while raising money for a good cause. We set a date. We made a plan. Lorena helped me put a team together and achieve results I simply couldn't imagine. The first annual Alaska Summer Showcase was a huge success and we're already planning an even bigger event for next year. Lorena's favorite phrase is "You can do it!" Her favorite question is "Why not?" Her skillset is helping YOU achieve YOUR goals. Are you willing to be accountable to someone else in order to reach your goal? I highly recommend working with Lorena!
--Scott McMurren, Alaska Travel Gram
Tracey N. Freeman

I don't have trouble meeting my goals. I have goal clutter and need help weeding the nonessential out. BLAST was a supportive, enthusiastic and resourceful community where I could get other perspectives and explore possibilities...
Melissa Hanthorn

Lorena helped me identify some of the ways I procrastinate - I was disguising it as being productive. With the help of BLAST I was able to make significant progress on a couple of projects and also identified some of the emotions behind why I am hesitant to go back to school to start a new career.
Danielle Lattuga

Talking with my BLAST group about what I wanted to accomplish in a supportive, but structured way, helped me channel my energy and time more effectively. The community helped all of us achieve because it provided a gauge outside of ourselves for measuring progress.
Annie Paya, CFI Rotorcraft Helicopter

I feel way less stressed and have way less anxiety because I no longer am procrastinating like I used too…I also feel proud of accomplishing my goals ahead of time and that makes me more motivated to move forward into other things.