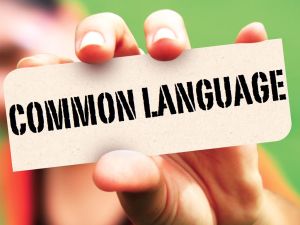 What Tara Mohr does so well in Playing Big: Find Your Voice, Your Mission, Your Message is giving us a shared language for all the things we've been feeling but have not had the vocabulary to express. Most of us have heard about the inner critic but the concept of an inner mentor is life changing.
The Importance of Creating Shared Language
Shared language allows understanding and access to ways of interacting with a feeling or experience. Without language we can't talk about the experience. We can't be different.
In my relationship with my boyfriend, we've created the terming "you-ing". One person might be "you-ing" another person when they say statements like "You always…" I've heard more than once, "You just you-ed the crap out of me." Guilty as charged. (And yes, I do recognize and find it humorous that to tell someone they've been "you-ing" them, it requires "you-ing" them.)
It's difficult to not get defensive when you are being you-ed, so gently reminding the other person they are doing it can help them modify their langauge to stop "you-ing" and help the other person not feel attacked. The shared language we've created helps us get off of the merry-go-round of arguing and move toward resolution.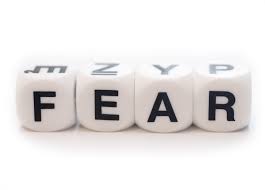 Two Types of Fear: Pachad and Yirah
In the 3rd chapter of Playing Big, A Very Old Way of Looking at Fear, Tara makes the distinction between pachad and yirah, two biblical references to fear that she learned from Rabbi Lew. One type that keeps us small and the other that allows us to step into our own greatness and play bigger in our lives and our careers.
Pachad is the fear of the inner critic. It is the part that thinks of all the bad things that could happen. It is the projected or imagined fear.
Yirah is the fear we feel when we "inhabit a space larger than we are used to, when we experience more energy than we had before, or when we experience the divine." We may feel yirah when we listen to our inner mentor. I felt yirah when I was preparing for my TEDx talk. I was terrified I'd freeze on stage but I knew it was what I was meant to do.
Pachad and yirah feel different in our body. Pachad feels contracted and small with a desire to stay safe and protected. Yirah feels expansive. To play big we need to savor yirah and quiet pachad.
Fifteen Practices for Quieting Pachad
Tara gives 15 practices for quieting pachad. They include heart based, cognitive, and somatic ways. We're different, so the tools that work for each of us might be different. They range from labeling fear to listening to music to tapping into your inner mentor. If you haven't already, get the book so you can see the other practices plus her journal prompts for investigating at how fear shows up in your life and career.
Develop Your Fear Toolkit
To prevent being paralyzed by fear (or fleeing, our other limbic system response), Tara suggests creating your own fear toolkit. I love this idea because I'm inherently a do-er. Having some specific ideas for things to "do" when I feel fear (even if it means just feeling it) helps me feel like I've got a way to work with the fear rather than be overcome by it.
As Tara says,
Fear will arise on the journey to playing bigger… We'll be asked to step into greater visibility and vulnerability. We'll be required to set new boundaries in relationships, to shift power balance, to reclaim space. We'll be stretched to do things differently than we have before, to walk into the unknown. All these things evoke fear, so we need to understand how to navigate it wisely.
Besides Tara's practices, I've included my vulnerability risk assessment and my personal fear scale in my toolkit. What's in your toolkit?
Where do you most often feel pachad? What is your inner critic trying to prevent happening? When have you felt yirah? What were you doing? Please share below in the comments.