Big Life 1:1 Support Sessions (BL1SS)
Coaches point out patterns and inefficiencies. Little things we do without even realizing we're doing them.
I ask the questions that will help you discover insights about your own life. Once you have an insight, that knowledge is yours forever. It never goes away. By recognizing our own patterns we have more access to change those patterns. And that is my gift: I see the threads that have been running through your life, and running your life. What if you could be more efficient and effective in your life and work, gaining a sense of calm and satisfaction?
What if you could live in alignment with your values so your actions were clear and purposeful?
If you're fed up with your status quo and ready for a richer, more satisfying life – let's talk today.
Although many people look at me as a risk-taker, I've learned ways to move forward and accomplish my dreams that feel doable and safe. I know you have a big vision of what's possible for you. But you're just not there yet. How about a little help?
I blend specific tactics and techniques for managing uncertainty and fear through guided exploration. My clients gain a richer, deeper understanding of who they are and the value they have to offer the world. They feel deeply understood and 100% supported as they develop a more powerful and self-aware way of engaging with their work and their life.
Scott McMurren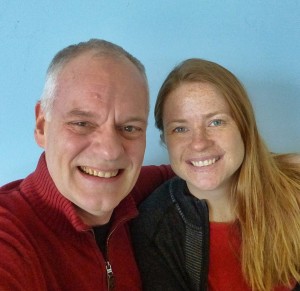 Lorena encouraged me to dream big. I wanted to create an event that promoted all my favorite Alaskan travel vendors and encourage people to enjoy Alaska all while raising money for a good cause. We set a date. We made a plan. Lorena helped me put a team together and achieve results I simply couldn't imagine. The first annual Alaska Summer Showcase was a huge success and we're already planning an even bigger event for next year. Lorena's favorite phrase is "You can do it!" Her favorite question is "Why not?" Her skillset is helping YOU achieve YOUR goals. Are you willing to be accountable to someone else in order to reach your goal? I highly recommend working with Lorena!
--Scott McMurren, Alaska Travel Gram
I've always been the kind of person that can detect the story behind the story. I'll point out the patterns and threads that run through your life and help you create new ways of being to bring your vision to life. I've been told it's the perfect blend of "you've got this!" encouragement, mixed with specific pattern analysis and concrete, practical tools for ongoing, lifelong success.
I know how to get things done. I make connections. I see recurring patterns and themes in life. I bring people's 'somedays' closer.
Our Big Life 1:1 Support Sessions (BL1SS) includes:
One precoaching preparation package
One 60-min foundation session (via Skype)
Seven 30-minute weekly 1:1 sessions  (via Skype)
Email communication throughout the partnership
The BL1SS package is an investment of $385 per month (for two months). Limited spots available!
To ensure we're a good fit, I always schedule a free 30 minute skype call. Contact me to set yours up.