Living a Bigger Life
Hi, I'm Lorena. I fly a medevac helicopter in Alaska, and the view from my "corner" office is one of the best in the world. Yes – I live in a Big State.
Alaska and its vast wilderness are a big part of my life, but Big State also refers to the way we live. You and I probably want the same things:
We want our lives to matter.
We want to know we're making a difference.
We want to live a life that is true to ourselves and aligned with our values.
I'm committed to helping people create the rich and meaningful life they've always desired.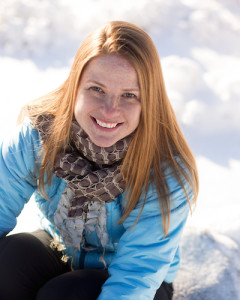 I've always loved helping people achieve their dreams. It's my personal go-go juice. First it was the students in my elementary school classroom, particularly the kids with reading disabilities, and then the adults I taught to fly helicopters. When I transitioned from teacher to helicopter pilot I had to overcome obstacles and resistance – both internal (my inner critic) and external (people around me saying I couldn't succeed).
But I found the truths that let me succeed, and shared them: mentoring female pilots here, and leading a mentoring program for female aviators around the world.
And now I work with all kinds of people who are ready to expand their comfort zone, ready to make important changes, ready to live a bigger life.
Ready to get the support you've been craving? Let's work together.